I am *so* pleased that it's looking like
Paterson Joseph
will be the 11th Doctor, whenever David Tenant leaves the role. I heard the gossip at an evening of mince pies and mulled wine last week and have since verified this online. Admittedly if you look it up on Google you then need to wade through all the forum posts declaring that the BBC are just jumping on the Barack bandwagon or ticking ethnicity boxes. Some people in disgust are declaring they will not watch a black Doctor. Their loss! I suspect the same posters would have issue with a female Doctor too...
Admittedly it's a bit different to a lot of his recent work, but cast your mind back 12 years to 1996 when Paterson Joseph was brilliant as the Marquis de Carabas in Neil Gaiman's "
Neverwhere
". I wonder if he'll get the same outfit and hairdo? I really hope so :o)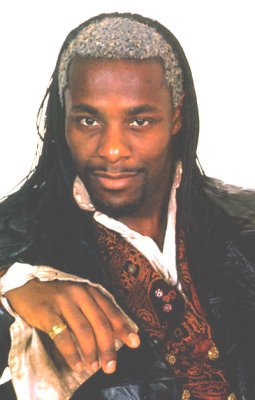 (*as an aside, we also mooted who we thought would make a good female Doctor. A few were put forward but I'm with LH on this when he said Tamsin Grieg. Which is a coincidence as she was in Neverwhere too... I can really see her in Frock Coat).
*